VSL_BASE
Cross calculation
Easy to calculate crosses with trims.
Three types of calculation results can be memorized and used freely in trim calculations, etc.
File output is possible and can be applied to other applications such as Excel.
The calculation results are displayed graphically and numerically, making it easier to check them.
The detailed part of the cross calculation can be printed and the seawater inflow point can be studied.
● Designation of enclosing compartments ●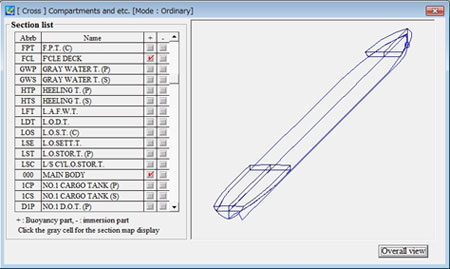 ● Calculation result display ●